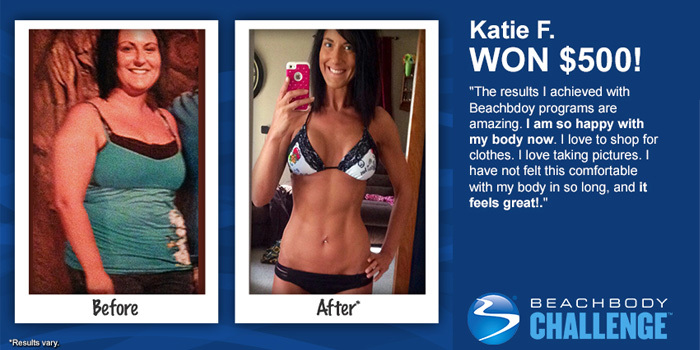 Tell us about your life before you started the program. How did you feel about yourself and your body?
I never had to worry about weighing myself because I was a cheerleader and was pretty active. I was happy with my body. I started to date my now husband my senior year of high school. You get into that "comfortable" stage with them and you feel like you can kind of let yourself go. I went to college and I definitely packed on the freshman 15…plus more. I got a job where I was on my feet a lot, always moving, so I still wasn't too worried about my weight. But, then I got a job sitting behind a desk and used to eat Taco Johns or McDonald's on a daily basis and I gained at least another 20+ pounds. I hated my wedding pictures, I hated taking pictures, and I hated shopping for clothes. I just hated my body all together.
What inspired you to change your life and begin your transformation journey?*
My breaking point was when I stepped on the scale and it read 223lbs. I cried. I was devastated, how could I let myself get this big? That was the turning point for me. I knew something had to be done or I was going to be unhappy with my body and image for the rest of my life. If I didn't start then, I probably wouldn't have ever started.
What is the greatest challenge you faced before beginning the program?
I wanted to drop the weight as fast as I could and be thin again. But, I always told myself that it took years to put on and it's going to take years to lose. That really helped me get through it and take it one day at a time.
Describe the results you achieved.
The results I have received from the 21 Day Fix are amazing. I couldn't believe I could transform my body even more with just using my own body weight and not having to go to a gym. I am so happy with my body now. I love to shop for clothes. I love taking pictures. I have never felt this comfortable with my body in so long and it feels great!